HANRA
Located on the third floor of the Convention Tower, the Grand Ballroom Hanra is an ideal venue for special events such as weddings, exhibitions, meetings,
and conferences. It features state-of-the-art ultra-large bexel-less LED media walls (16m x 6m) and state-of-the-art audiovisual equipment. The LED media walls
can create a special atmosphere by dividing the screen into right, left, and center sections at the same time to create different configurations.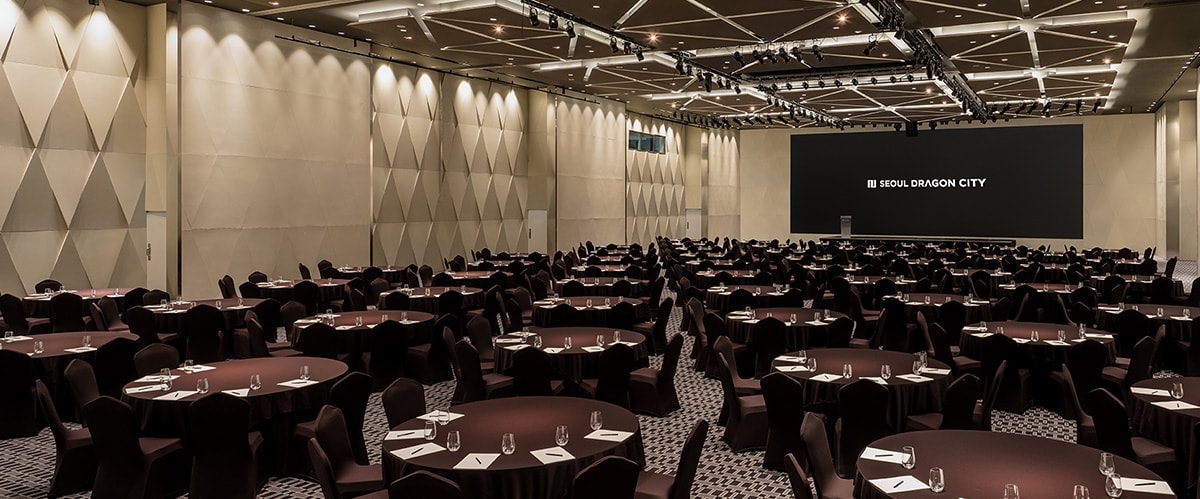 INFORMATION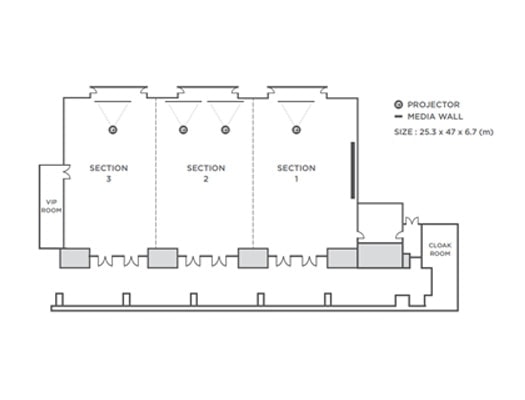 GRAND BALLROOM HANRA
Location
Convention Center 3Floor (Using the elevator of ibis styles)
Capacity
Seminar type 1,800 Persons, Banquet type 780 Persons
Dimension
Surface 1,189㎡, Size 25.3 x 47 x 6.7(m)
Recommended
Events
Wedding, exhibitions, conferences, Convention
E-mail
bqrsvn@seouldragoncity.com
Inquiry &
Reservation
02-2223-7020