SKY BEACH
Sky Beachis a rooftop pool and bar in downtown Seoul. For those who want to enjoy leisure time at a private beach,
the music and parties offered here provide for a very unique experience.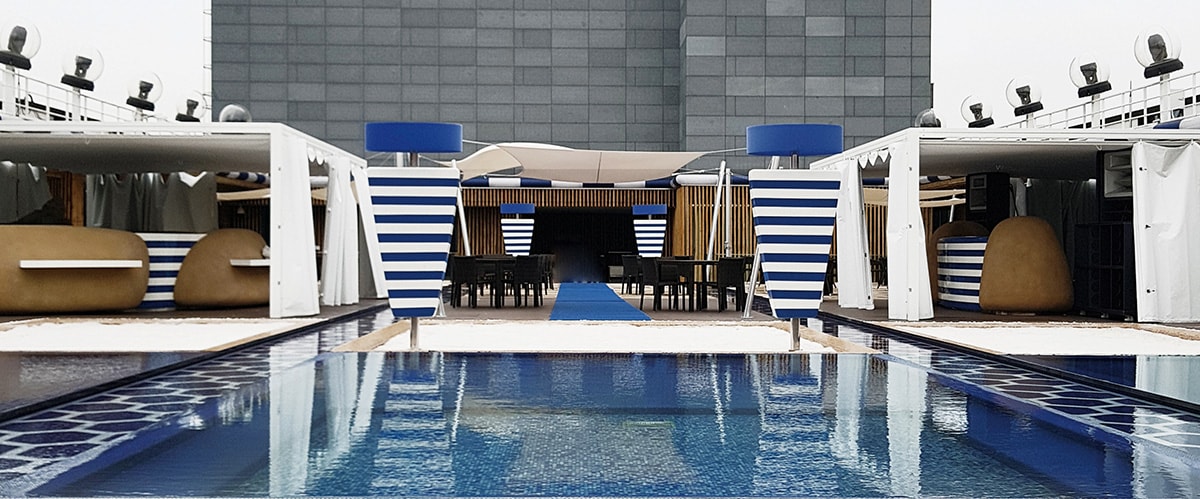 INFORMATION
Operation
Period

It will be open in June
Hours

SKY BEACH BAR
18:00 - 22:00

* ROOFTOP POOL
Day 10:00 - 17:00
Night 18:00 - 22:00
Location

Sky Kingdom 34F
Inquiry &
Reservation

02-2223-7970, 7971 (available after 10am)
* Sky Kingdom is accessible only via elevators exclusively for Sky Kingdom guests. The Sky Kingdom elevators are located on the 1st floor near the escalator in ibis Styles.